Endorsements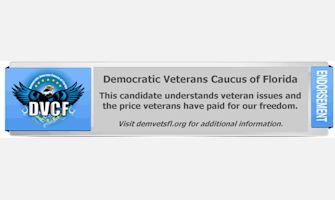 Democratic Veterans Caucus
---
"
Congratulations! The DVCF has awarded its endorsement to you in the November 3, 2020 General Election for the office of Seminole County Clerk & Comptroller. By your support of our organization, your willingness to learn about veterans issues, and your affirmation that you will work for the benefit of veterans upon your election, you have shown yourself to be a true friend of veterans. Please see the included endorsement logo which you may use in any way you see fit for your campaign. Thank you for your service, then and now, Phil Giorno, President DVCF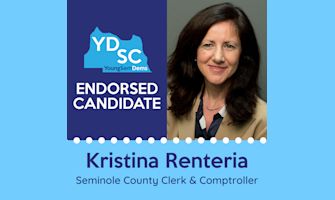 Young Democrats of Seminole County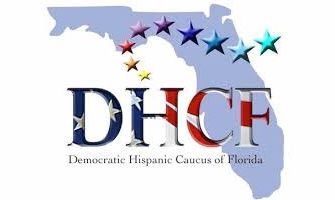 Democratic Hispanic Caucus of Florida
---
"
Our statewide organization selected Kristina Renteria, CPA because of her strong committed stance on issues we support, and her understanding of our diverse communities. Kristina is a candidate that supports Hispanics and will work on empowering our community by supporting legislation to positively affect the Hispanic community. HELP her protect all constitutional rights and freedoms by giving her your vote! Cesar Ramirez, DHCF President
William J. McGuinness, CPA
---
"
In the twenty plus years I have known Kristina Renteria, she has impressed me as being serious in all her business undertakings. She can always be rely upon to be level-headed about all business matters. She is fair in her decisions. I fully recommend voting for Kristina as the Clerk of Court and Comptroller for Seminole County this coming election.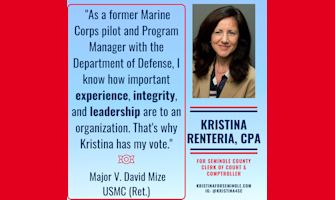 Major V. David Mize - USMC (Ret.)
Democratic Women's Club of Florida Inc.
---
"
On August 18, 1920, Tennessee voted as the 36th state and last needed to ratify the 19th Amendment recognizing women's right to vote.........100 years later, I would like to announce that DWCF has formally endorsed the following candidates: .......Kristina Renteria, CPA for Seminole County Clerk and Comptroller. Patty Farley, President of the Democratic Women's Club of Florida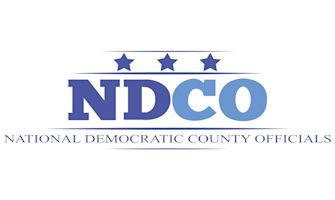 National Democratic County Officials
---
"
Congratulations on your endorsement for Seminole County, Florida Clerk & Comptroller by the National Democratic County Officials. Michael Sargeant, President